Contact Us
3250 Pine Valley Road
San Ramon, CA 94583
Office: (925) 479-3900
Fax: (925) 829-8957
Attendance Line: (925) 828-3144
Curtis Haar, Principal
Kids' Country (925) 552-4489
School Info
Flyers
QUICK LINKS
School Lunches
or
---
Online at MyMealtime.com. You must have your child's student ID ready in order to set up an account. Student ID numbers can be obtained through your school. Please allow 24 ...more
Library
DISNEY GARDEN
Your child's education benefits from the WD Science Garden & Outdoor Classroom!
Click on the link to learn about becoming a
or
sign up on the link below:
---
News
No news posted
Log In
CONTACT US
DISNEY AT A GLANCE
October Happenings...
Oct 29-31: Red Ribbon Week

Thu Oct 30: Halloween Parade - 1:30pm

Fri Oct 31: Staff Development Day - NO SCHOOL

Fri Oct 31: Happy Halloween!
November Happenings...
Sun Nov 2 : Daylight Savings Time Ends - Change your clocks

Mon Nov 3: Student Council Mtg - Lib RR 3:05

Tue Nov 4: Election Day - remember to VOTE

Wed Nov 5: Breakfast Book Club - MPR 7:30am

Thu Nov 6: PTA New Family Mixer - MPR 5:30pm

Thu Nov 6: PTA Meeting - Lib RR 7:00pm

Mon Nov 10: School Recess - NO SCHOOL

Tue Nov 11: Veterans' Day Holiday - NO SCHOOL

Wed Nov 12: Common Ground PreK Parent Coffee - MPR 8:10am

Fri Nov 14: End of 1st Trimester

Fri Nov 21: Kindergarten Thanksgiving Feast

Fri Nov 21: Report Cards distributed

Nov 24-28: Thanksgiving Break - NO SCHOOL
For more PTA and DESEF info, go to: http://wdparents.com
---
---
Volunteer Management System
To begin the application process, click here after reading the tips in the table below.
We greatly need and appreciate all of our parent volunteers! This new process replaces the Volunteer Clearance forms and Driver Insurance forms we collected prior to anyone volunteering at our school, in our classrooms, on any field trips, or driving on field trips.
SIGN UP FOR: BE A MENTOR
Project Types to Sign Up For:

General School Volunteer

Day Field Trip Chaperone

Day Field Trip Driver

Overnight Chaperone

Overnight Chaperone Fingerprints on File

Overnight Chaperone Driver

Overnight Chaperone Driver, Fingerprints on File

To be approved as a driver, you must:

Upload your CA Driver's License (California ONLY)

Upload your current Insurance Declaration Page (check to make sure it is not past the expiration date).

Insurance Declaration Page MUST show:

Name of Insurance Company

Applicant Name as an Insured Driver

Policy Expiration Date

Minimum Liability Limits: 100,000, 300,000, 25,000

All driver applicants must be cleared by the CA DMV: An applicant who has 2 points/tickets - WILL NOT be cleared per board policy.

For a little extra help...
WD 2014-15 Registration
Important Registration Information (Please read all)
The Annual Update for the 2014-15 school year is open.
Click here to begin.
Please complete this update process as soon as possible.
The new Walt Disney School Online Registration process is open.
Traffix
Busing Available
The TRAFFIX bus program has made a huge improvement in the traffic congestion at Walt Disney School. The service has been consistently on time, the kids love riding the bus, and ...more
New Student Enrollment
New Student Enrollment
All students transferring from outside the school district must first complete the Online Registration process.
You may click here
for more information and/or to begin the process.
Thank you!
After School Enrichment
City of San Ramon Classes at Walt Disney
Mondays: Engineering for Kids
Mondays: One on One Soccer CANCELLED
Tuesdays: Skyhawks Multi Sports
Tuesdays: Drama for Kids
Wednesdays: Berkeley Chess
Wednesdays: Lego Engineering
Thursdays: Hip Hop Dance CANCELLED
Thursdays: IQ Boosters CANCELLED
Fridays: Mad Science CANCELLED
Fridays: Speaking with Confidence CANCELLED
Message from Principal Haar
Dear Disney Community,
It has been a great start to the 2014-15 school year. We have many new staff members and families to Walt Disney and I applaud our community for the welcoming and encouraging ...more
RUN CLUB
Next RUN CLUB will meet:
Friday, November 7, 2014
Student Council Meetings
Library Reading Room
3:05-3:30
---
Monday, Nov 30
Monday, Dec 1
Monday, Jan 12
Monday, Feb 2
Monday, Mar 2
Monday, Apr 20
Monday, May 18
Monday, Jun 8
Daily Schedule
Please note:
Please note schedule for:
Thu Oct 30
SDC PreK-AM 8:05-11:25

SDC PreK-PM 11:35-2:55

SDC TK-PM 11:35-2:55
AM-TK 8:20-11:45

PM-TK 11:55-3:15

AM Kinder 8:25-11:45

PM Kinder 11:55-3:15

Gr 1-5 8:40-2:00
---
Fri Oct 31
Staff Development Day
NO SCHOOL
---
WD Schedule
Monday-Tuesday-Thursday-Friday
SDC PreK-AM 8:05-11:25

SDC PreK-PM 11:35-2:55

SDC TK-PM 11:35-2:55
AM-TK 8:30-11:50

PM-TK 11:55-3:15

AM Kinder

Early-8:25-11:45

Late-9:30-12:50

PM Kinder

Early-10:50-2:10

Late-11:55-3:15

Gr 1

Early-

8:40-2:05

Late-9:30-3:05

Gr 2 8:40-3:05

Gr 3 8:40-3:03

Gr 4&5 8:40-3:05
Wednesdays-Adjusted Schedule:
SDC PreK-AM 8:05-11:25

SDC PreK-PM 11:35-2:55

SDC TK-PM 11:35-2:55
AM-TK 8:20-11:45

PM-TK 9:15-12:40

AM Kinder 8:25-11:45

PM Kinder 10:20-1:40

Gr 1-5 8:40-2:00
WD Common Ground
Wednesdays 8:10-9:30am
Nov 12
Dec 10
Jan 14
Feb 18
Mar 11
Apr 29
May 20
Jun 1 (Mon)
Parent Portal
Google Docs
WD Spiritwear
Common Core
Before/After School Childcare
Classroom Donations
Did you know that a few teachers here at Walt Disney have projects on donorschoose.org that need your help? Starbucks is offering a special promotion right now, for every dollar you donate they will match it-with the code "morningjoe". Please consider helping to fund one of our worthy Disney projects. Visit:http://goo.gl/64V7l to be directed to Walt Disney teacher projects!
SCRIP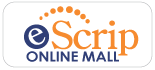 SRVUSD Framework For Excellence
SRVUSD's new Framework for Excellence is a symbol for how the district is "supporting students and their learning" and "staff and their work."